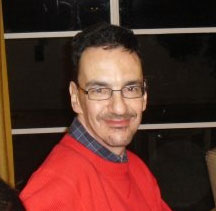 My name is Itai Bergman
I'm from Israel and was born in 1971
I was diagnosed at age 3 with the sickness "Familial dysautonomia".
I live a full regular life despite my difficulties.
I establish my company on July 4, 2006.
In the begging, we build a platform on the internet for running social campaigns
Last year we opened Facebook and LinkedIn pages where we post articles and updates From the internet about high-tech, startups, solar energy, gadgets, space, cellular, and much more. We got over 250k likes and growing. We update daily twice a day.
All the articles, information, and sales promotion are solely responsible for the website they Written in.
Slidertech
+972-52-2324276